Do you want to:
Learn the highest level of skills and techniques for transformation and positive change?
Integrate the fascinating and immense power of the subconscious mind with your existing skills and knowledge?
Experience the most exciting personal growth journey imaginable and make new friends and connections along the way?
Gain the professional tools, self-confidence and business knowledge you need so that you can enjoy an exciting, rewarding and flexible new career?
If so, we offer by far the most professional and comprehensive training experience available in New Zealand.
We are100% committed to your success!
Click here to read about our unique guarantee.
Upcoming start dates
Auckland - 8th December 2023
Wellington - 8th December 2023
Christchurch - 15th December 2023

Consider hypnosis the key that brings all your skills, experience and talents to life...
The Most Comprehensive And Flexible Hypnotherapy Training Available Anywhere...
Successful completion of our training leads you to receiving the HPD (Hypnotherapy Practitioner Diploma) and Diploma in Clinical & Advanced Hypnosis.
These certificates are widely seen as the gold standard in International Hypnotherapy Training.
No other school in New Zealand offers anything close to the level of professional qualifications and accreditation our training brings to you.
Not ready to sign up for the full and comprehensive diploma training yet? No problem, we can offer you the 3 Day Introductory Certificate In Hypnotherapy as a way of dipping your toe in the water first!
If you miss a training weekend you can repeat it again later. You can attend in any of our 3 city locations. And you can repeat training dates as often as you wish at no extra cost. This way you are guaranteed to fell totally confident and supported in your learning.
7 Professionally Recognised Training Certificates...
When you complete our Diploma course, you'll receive not just one but seven professional qualifications.
Including:
NLP Practitioner Qualification
Specialist Certificates in Anxiety Management, Smoking Cessation and Ericksonian Hypnosis
Diploma in Clinical & Advanced Hypnosis
Hypnotherapy Practitioner Diploma
You also have the opportunity to study extra qualifications with our training partners and network. Including Advanced Level NLP, Professional Life Coach Training, Mindfulness Practitioner Certification, Positive Young Minds (Working specifically with children and young people), Emotional Weight Management Practitioner, and much more!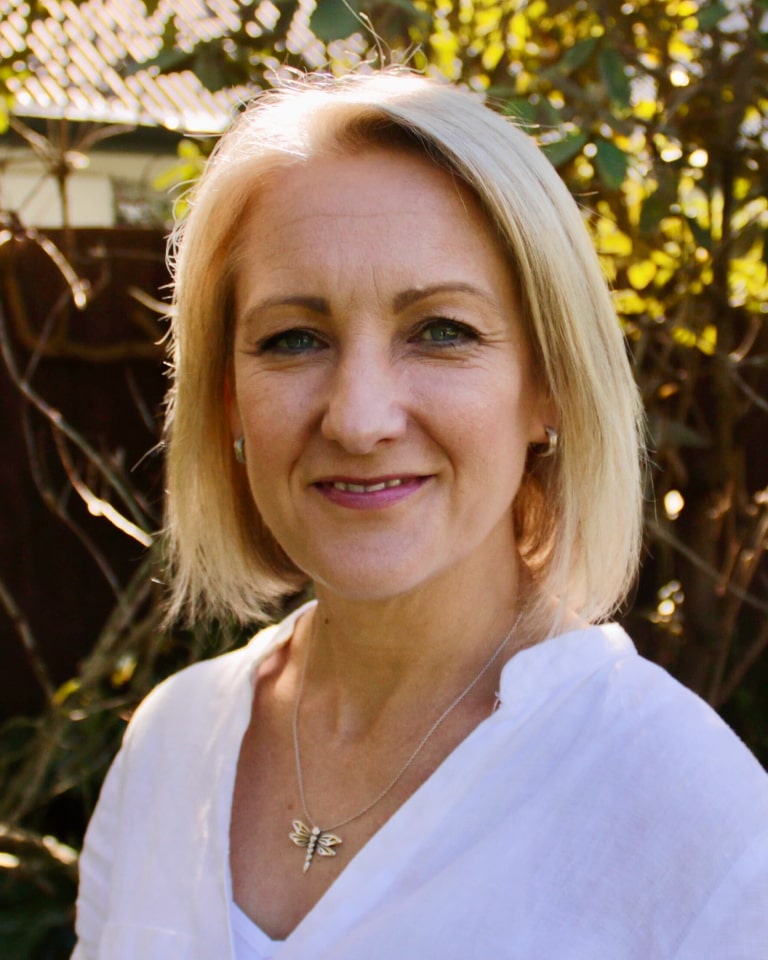 Sara Wilson
National Training Director For Professional Hypnotherapy New Zealand
Your Own Successful Hypnotherapy Practice – With Full Ongoing Training And Support...
Our mission is to not only offer you the most rewarding, respected and impactful training experience anywhere…
We are committed to seeing you achieve your hypnotherapy goals and to enjoy a successful, exciting and rewarding future helping others.
We regularly provide ongoing masterclass zoom trainings and support resources. These include (and will be including):
- Business training in how to create and optimise a top-performing website, social media strategies, product and program creation, client attraction, conduct specialist workshops, presentations and professional level video and media creation, how to get specific help when needed, and so much more...
World Class Training And Support Team...
Our team of world-class trainers are the very best in their field.
In fact, many of the most respected hypnotherapists and trainers in New Zealand and around the world have been through our training schools.
You can read more about our world class trainers and support team here.
To find out how you can become a confident and expert hypnotherapist PLUS details of our upcoming Diploma Training Classes across New Zealand
Get In Touch
Please get in touch with us if you have any questions or if you would like us to send you a free course prospectus with all the information you'll need.
CONTACT US - We'd love to hear from you!
In association with: