Become A Professional Hypnotherapist — An Exciting New Career Helping People Transform Their Lives
Clinical Hypnosis Certified Training Courses in Auckland, Christchurch, and Wellington — Get started today...
We are committed to your success. We offer a professional training course of the very highest standard...an exciting learning experience and personal journey that will be life changing...and the professional tools, self-confidence and business knowledge you need so that you can enjoy an exciting and new career in this popular and growing field.
Click here to read about our unique guarantee.
Upcoming start dates
Wellington - 26th August 2022
Auckland - 9th September 2022
Christchurch - 23rd September 2022

Our courses continue to go ahead in the 'orange' setting of the Covid Protection Framework. Visit this page for more details>>
Consider hypnosis the key that brings all your skills, experience and talents to life...
The Perfect Training Program for Entry into the New Zealand Hypnotherapy Profession
We will not only train you to an extremely high level of theoretical and practical knowledge, allowing you to help people achieve transformational changes, but we will also teach you advanced marketing and practice building skills. It is our aim to give you all of the skills, personal confidence and one to one support you need to build a successful and sustainable hypnotherapy career rapidly.
The NZSPH programs offer a 'gold standard' in hypnotherapy training. On successful completion you will receive six professional certificates including the Diploma in Clinical and Advanced Hypnosis (DipCAH). In addition: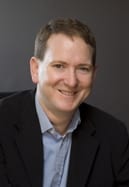 Ed Lester
Founder, NZSPH
You will be ready to enter the exciting and rewarding hypnotherapy profession in New Zealand, fully qualified and confident.
Unlike many other training schools, our material is not overly intellectualised. Yes, we do cover theory in detail but our big strength is in 'showing' you and then letting you learn by practicing and group discussion. You will find our program to be fun and deeply rewarding but the biggest point of difference is our determination to see you succeed professionally
Hypnotherapy enjoys a mass of scientific research and support and an ever growing popularity with the public. You will learn to continually discover and develop your own skills and specialisms, and enjoy helping people to enjoy profound personal life transformations.
Whether you are looking to practice as a full-time or part-time hypnotherapist, or plan to add clinical hypnosis to your professional skill set, this course will be an ideal way to achieve your goals.
The Very Best in Theoretical and Practical Training as Well as Unparalleled Personal and Professional Support
We believe that upon completion, a training diploma should allow the newly qualified hypnotherapist to enter the profession full of confidence and supported all the way. That is why we endorse the idea of minimum training hours. Our course is taught over 9 weekends and includes 120 hours face to face study time.
The NZSPH course offers you the chance to gain six qualifications in one. On successful completion of the course not only do you gain the DipCAH, HPD and NLP Practitioner Certificate but you may also submit assignments to be awarded Specialist Certification in Smoking Cessation, Treating Anxiety and Ericksonian Hypnotherapy.
We believe it is vitally important that you not only see demonstrations of techniques, but are also given the opportunity to practice these yourself. Not all hypnotherapy schools demonstrate, and not all give you a chance to practice and build your confidence and professional skills in this way.
The HPD (Hypnotherapy Practitioner Diploma) was the first nationally accredited qualification in hypnotherapy in the UK open to all regardless of background. The UK Academy's Principal and Vice-Principal were instrumental in its development and introduction in 2001. In the UK it is considered by many to be the 'gold standard' in hypnotherapy qualifications. Including its requirements in this course is representative of the aims of the NZSPH. We strive to be a beacon of excellence in the delivery of this qualification.
To find out how you can become a confident and expert hypnotherapist PLUS details of our upcoming Diploma Training Classes across New Zealand
Get In Touch
Please get in touch with us if you have any questions or if you would like us to send you a free course prospectus with all the information you'll need.
CONTACT US - We'd love to hear from you!
In association with: